If you're always up to date on the latest health and fitness news and you find it important to lead a healthy lifestyle, why not help others to do the same?
A lot of people could use a helping hand when it comes to making and sticking to healthy choices in their daily routine.
Health is a big part of our well-being. And for some people, it is hard to maintain healthy habits in a busy daily routine. A lot of people do not feel like they have the time to exercise or to make a nourishing homemade meal.
Many people would appreciate a helping hand or some guidance on how to hold on to healthy habits and how to create the necessary time for themselves in the busy working week. Health coaching has been a growing business for a while and the knowledge that coaches possess is great for people wanting some guidance. 
Deciding on a name 
One of the first steps towards becoming a successful health coach should be finding a name for your health coach business. Your name is the very first impression people get, it should be catchy and unique. It can be difficult to find a creative and special name for a business, especially because so many names have already been taken!
Besides racking your brain for good ideas, you can get some input from an online name generator like https://biznamewiz.com/. Here you can type in some words to describe your health business. The words should be things you want potential customers to connect with your business. The name generator will provide you with a list of names to choose from and you can even see whether the names have been used before or if they are unique.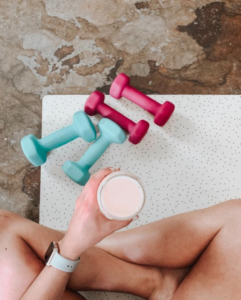 Get certified 
To attract customers and become a successful health coach you should get a certificate. This can be vital as customers might not trust you if you are not licensed. The certificate ensures your credibility and validity as a health coach. You can use numerous courses to get the certificate for developing your business. And you should be a coach worth the investment.  
You can get a certificate from different institutions, and you will probably be able to find one or two options nearby your place of residence. Many of these institutes offer different programs depending on where your focus is. 
Find your target group 
You need to find out what kind of people you want to coach, who is your target customer group? To figure this out, you should identify your strengths and passions as a coach. Is it to motivate people who have a hard time getting out there to get better health? Or, do you want to work with people who need some more structure and inspiration in their program? 
Another important factor is choosing which ages you want to work with. Naturally, you will need different strategies and plans to work with kids or adults. They require very different approaches and they give different responsibilities. Communication and motivation are key and to excel in these fields you need to decide on a customer group. Coaching can take many forms depending on your approach.